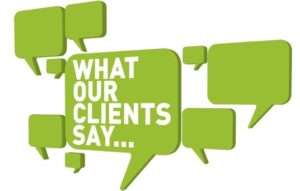 I had a great experience with Market Research Corridor team. They were very quick to respond to my inquiry, While overall I considered the report good, the separation and analysis was an appropriate.
It was good but covered a lot of areas where we don't sell , we mainly deal with UK/US. Thank you for your support.
The data gathered by Market Research Corridor felt really relevant and very accurate. We thank the company for maintaining quality standards in the report.
I would like to thank the Market Research Corridor's team for successfully completing and sharing the interim's with us in a timely manner. We have gone through the final interim with updated remarks. As of now, we are content with the quality of the data shared.
Thank you for your support during this search process. I must say, you are one of the better market research firms I have come across. Your process is very well explained.
Thank you so much for this document, it is really useful to us as the first serious analysis of the report. We appreciate your flexibility and understanding of our financial position and remain open to a conversation about our experiences in this market if that is helpful to you.
Thank you for your kind support! I am convinced that the full document contains interesting data.
I did glance through MRC's report, and can see how the information would be very valuable. I appreciate a lot of effort has gone into compiling such a report
You did a fine job for us and I appreciate all of the times we emailed!
Thanks for your email. The report is impressive.
I appreciate your help and information up to this point. Thanks again for your help and maybe you can help us in the future.
I am impressed with your service and will remember that should I need data I will come to you.Thanks and I will keep it on file for future projects.
Your service is precise and rich and its price is appropriate for people that will use it for business purpose
I have went through the documents already, and it is a very excellent and informative report. Thank you team and will keep in touch for further services.
I wish to congratulate you and your team for the marvelous work effected in putting this report together. Same was clear, insightful and provided an overview of the global market in the defined region. The information derived from this report have been very helpful in orienting management towards taking some crucial decisions.
In general the information is great as well as the criss-cross analysis gave us a deep insight!
It is good for most expectations from me. Thanks, good job! I am more than satisfied with your service.
The report looks to have a lot of great information. Greatly appreciate the team and their efforts.
I like your Market report, and must congratulate you for the initiative as I've not come across such detailed analysis lately.
CMI's report has excellent contents. Your services are greatly appreciated. Thank you for everything and good luck.
We have been happy with the hyaluronic acid market assessment provided by MRC. You guys did a great job. Kudos!